These images were taken at the AAPB meeting in Portland. They show a sufi Safaa Saleh practicing self-piercing while simultaneously monitored using a 19-channel BrainAvatar EEG. The EEG and the sLORETA Z-Score display show an alpha production just before the piercing, showing that this practitioner is able to achieve a state of self-control before the piercing.   This was supervised by Erik Peper and Howard Hall.  The sLORETA image shows a frontal alpha production before the piercing.  The excess alpha on the right frontal lobe shows that the practitioner is suppressing his "avoidance" response and is maintaining a positive state.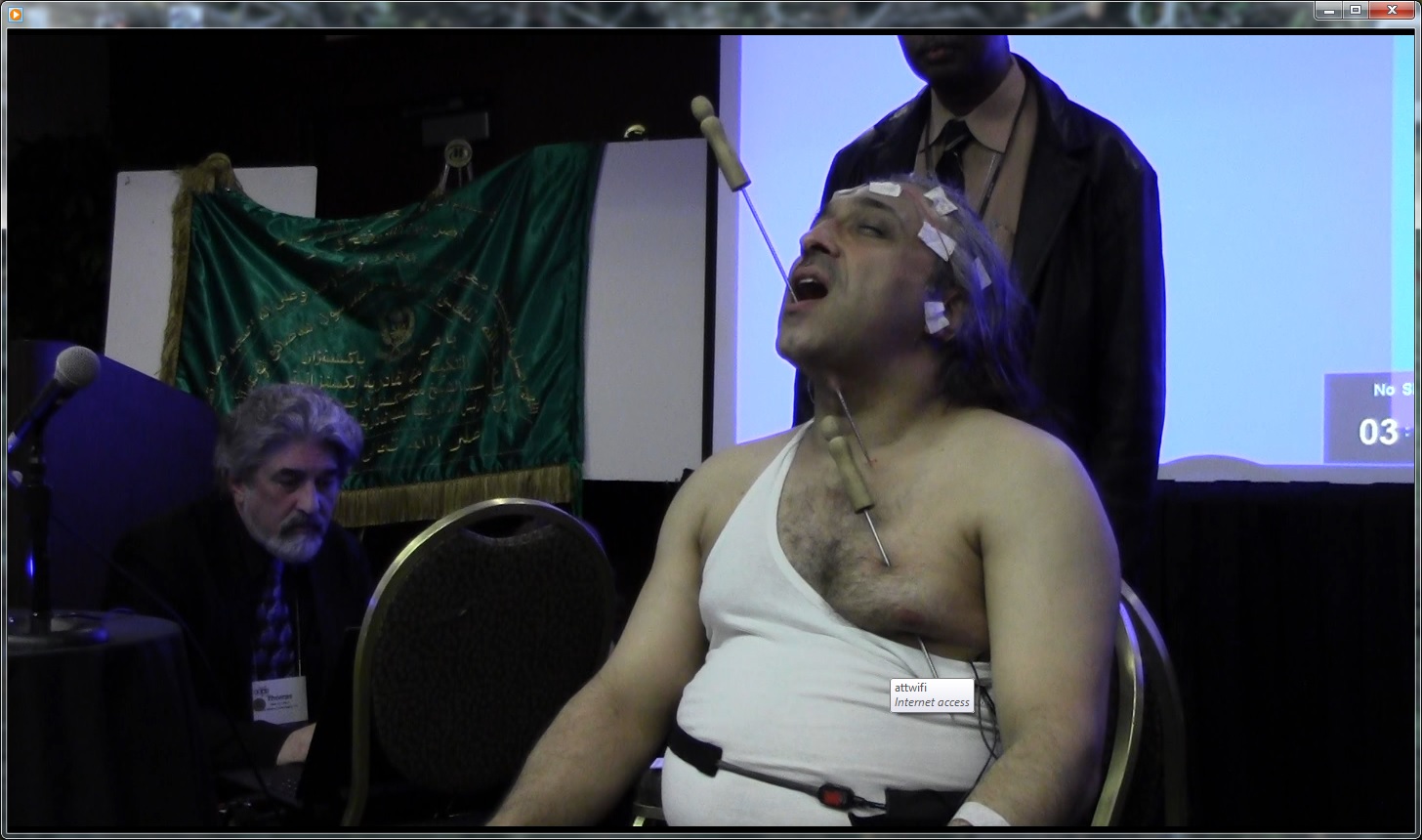 The raw EEG shows the alpha burst just before the piercing, showing relaxation and self-control of the fear response.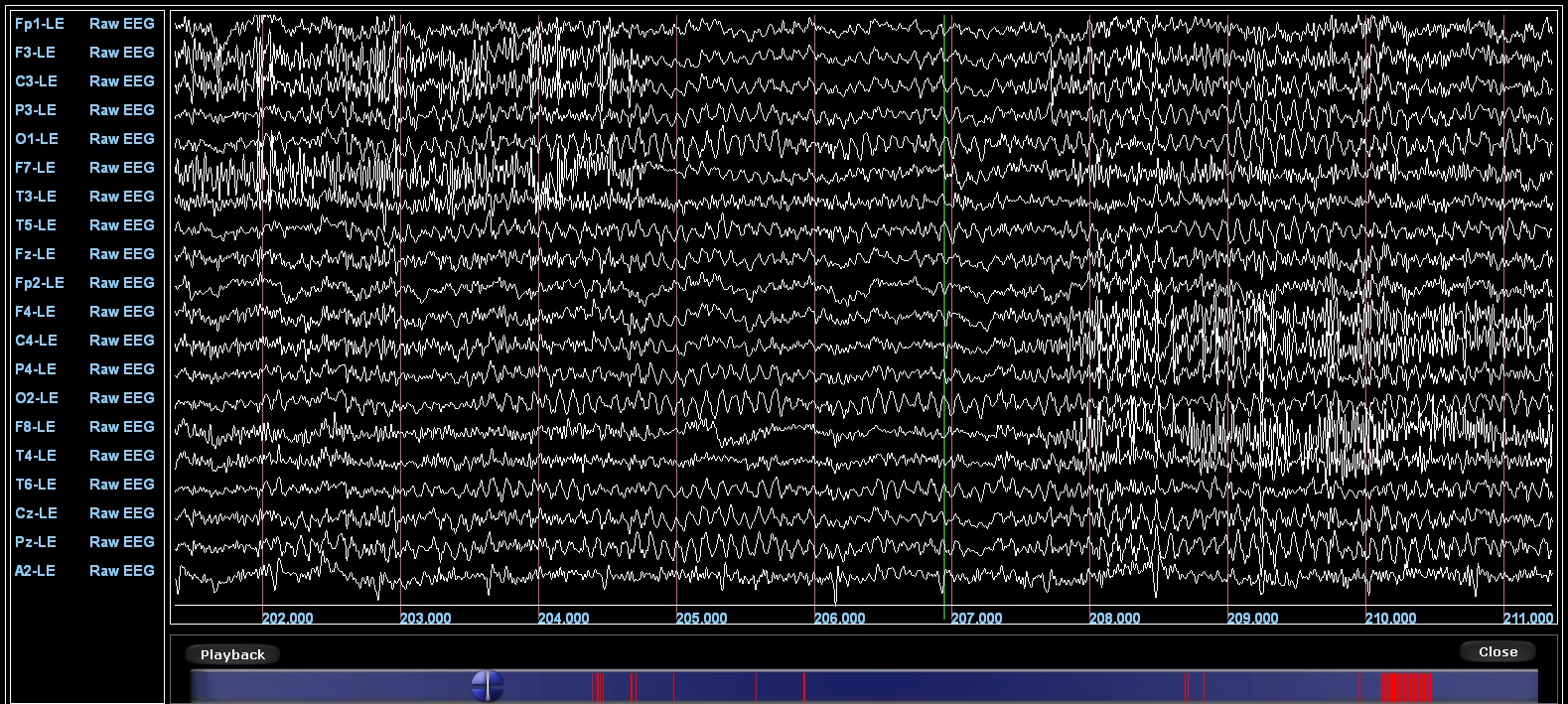 The sLORETA z-score image shows significantly elevated frontal alpha, most pronounced in the right hemisphere.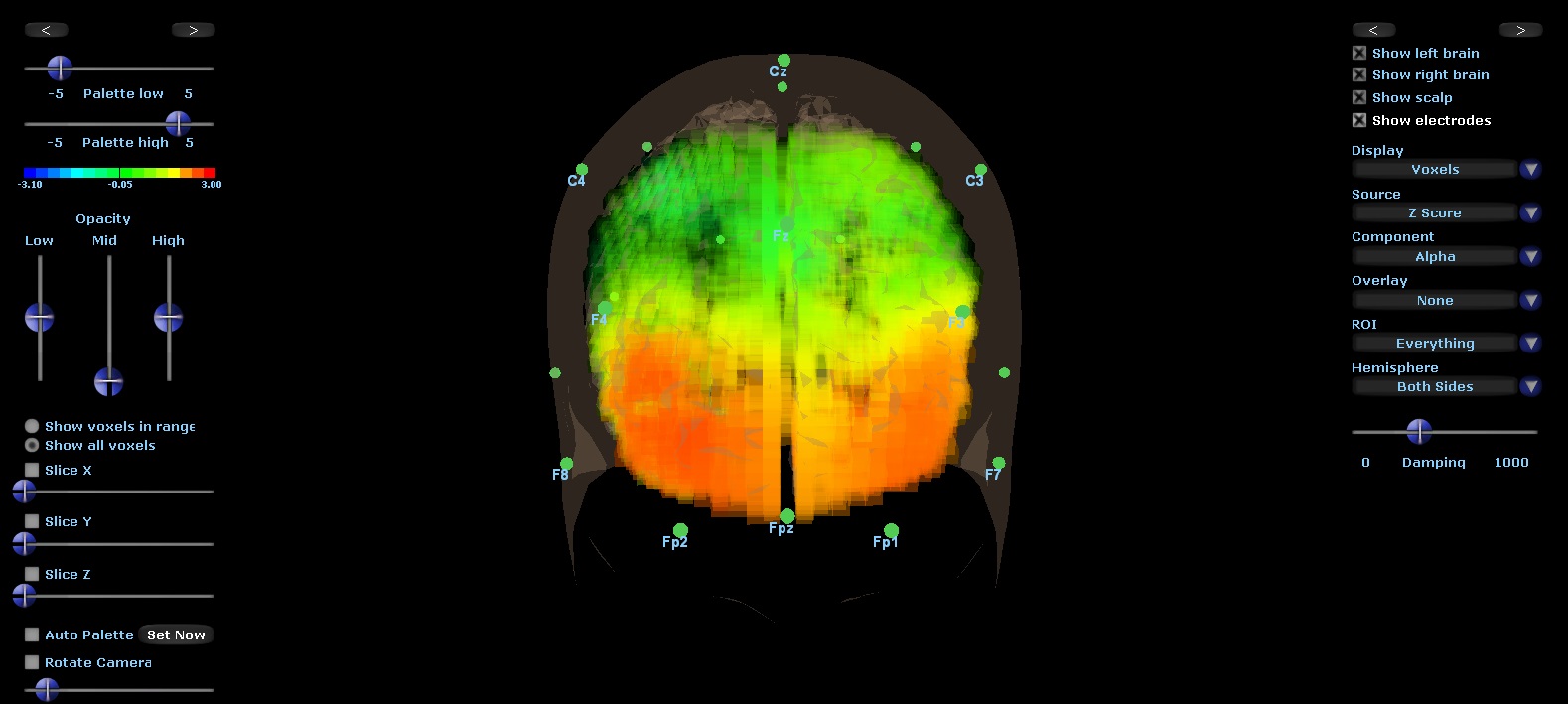 The flat maps show a surprisingly normal EEG, but with hypercoherent alpha, most prominent frontally.