As part of our continuing policy to validate the Discovery compared to other EEG instruments, the following reports show a Discovery compared with a Cadwell EZ EEG.  This did require an 8% adjustment in the overall gains to match the amplifiers, but the agreement is now within 0.4 standard deviations on all metrics.  There is also a graph of the match across a wide range of frequency bands and amplitudes, showing the intersection at 0.0.  This shows not only the match in amplitudes, but also equivalent, negligible, levels of noise.  The final graph is a frequency response plot of the Discovery showing the precisely flat frequency response consistent within 1 dB across the working bandwidth.
The following is the Discovery report:
.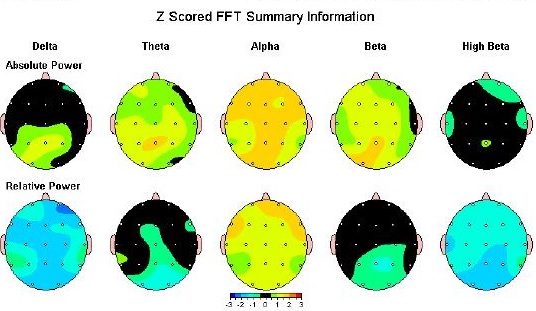 The following is the Cadwell EZ EEG report:
.