Your Single Source for
Clinical EEG, QEEG, & Neurofeedback
BrainMaster offers the most cutting edge and comprehensive variety of Clinical EEG, 3D Brain Imaging, QEEG and Neurofeedback on the market. Application areas include real-time imaging utilizing sLORETA, normative databases and pre/post therapeutic comparison. Clinical and personal database driven Neurofeedback, biofeedback, peak-performance, research, VR and brain-controlled systems. Partner with us, and help us change lives, one brain at a time!
WHAT IS NEUROFEEDBACK & qEEG?

BrainMaster provides various hardware and software options for your Neurofeedback and QEEG needs. Click below to learn how BrainMaster and our products can help both your clinic and clients / patients.
REMOTE TELEHEALTH TRAINING

We make it easy for you to impact as many people as possible by offering a portable, easy-to-use, high-quality, remote system, click below to learn more!
OUR PRODUCTS

Browse all our Neurofeedback & QEEG hardware, software, accessories and training options. BrainMaster is your single source for your Neurofeedback & QEEG needs.
ABOUT NEUROFEEDBACK

Learn more about what Neurofeedback is and how it can help and why you should contact a practitioner.
FIND A PRACTITIONER

Find a practitioner near you, or via telehealth options, and start your neurotherapy journey today!
ABOUT BRAINMASTER TECHNOLOGIES INC.

Learn about the BrainMaster Technologies Vision and how we aim to improve the lives of our clients and patients, one brain at a time.
Neurofeedback is a non-invasive method of direct brain function training. It is a type of biofeedback, and is also called EEG Biofeedback. The International Society for Neurofeedback and Research (ISNR) defines biofeedback as "a process that enables an individual to learn how to change physiological activity for the purposes of improving health and performance.
Precise instruments measure physiological activity such as brainwaves, heart function, breathing, muscle activity, and skin temperature. These instruments rapidly and accurately "feed back" information to the user. The presentation of this information — often in conjunction with changes in thinking, emotions, and behavior — supports desired physiological changes. Over time, these changes can endure without continued use of an instrument" – International Society for Neuroregulation & Research.
Your Single Source for Neurofeedback and qEEG
BrainMaster is a single source of hardware, software, support, and training. Although we do support third-party packages and enhancements, you do not need to go to one source for hardware, another for software, another for "setups", another for support, etc. In addition, the entire BrainMaster system is cleared for clinical use, providing both the practitioner and the trainee with a system that can be used with confidence.
Quality Products
Based upon years of research in analog and digital techniques, the BrainMaster's unique Quadrature Analyzer provides fast and accurate feedback of all EEG variables including amplitude, phase, frequency, coherence, similarity, comodulation, and other component values.
Amazingly Versatile
BrainMaster systems can be used for assessment as well as training, and are also ideal for teaching, research, and other applications. A wide range of hardware and software extensions are available, including our MultiMedia Player with dimmer screen video feedback, EEG Audio "Deep States" software, and the QEEG Pro Report Generator, just to name a few.
Easy to Use Interface
No need to design detailed screens, processing designs, or outputs. BrainMaster's unique panel and window design allows you to choose displays up front, or while running.
Tech Support
BrainMaster's team of technical support specialists are available to assist you with any questions you may have regarding our products. The BrainMaster system and company are backed by individuals with many years of experience in the fields of EEG, clinical neurophysiology, computer science, personal improvement, biofeedback product development, and marketing. We are committed to ongoing results, not just to a single product or service.
Real Time Stats
Our built-in envelope detection, coherence and phase calculation, and related functions provide responses faster than conventional designs, which is significant for effective EEG training. Moreover, both fast Quadrature Digital Filters and Fast Fourier Transforms (FFT) are used, to provide an ideal combination of fast response for training, plus comprehensive analysis for spectral displays and statistics.
Community Builder
Our list server membership allows the new practitioners and all Neurofeedback professionals, the chance to freely exchange ideas and experiences and to interact with other BrainMaster users.
"Neurofeedback should play a major therapeutic role in many difficult areas. In my opinion, if any medication had demonstrated such a wide spectrum of efficacy it would be universally accepted and widely used. It is a field to be taken seriously by all."
Stay up to date on the latest regarding Neurofeedback, qEEG and more by following BrainMaster CEO Thomas Collura, Ph.D., QEEG-D, BCN, LPCC-S BCIA ID – E5319 and his monthly blog.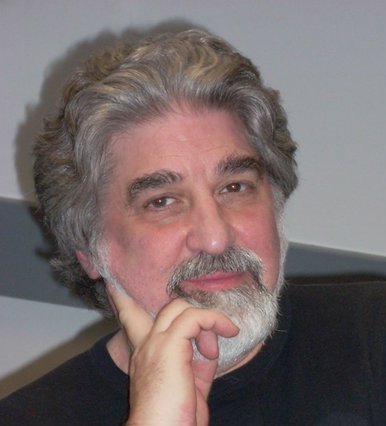 In order to better accommodate our Clients, BrainMaster is happy to announce that we accept Payments via PayPal. We feel that this will help clients who are accustomed to using this feature. This will also allow you to utilize American Express. An option previously not available.