Kyusho Energy Demonstration with surface Z-Scores and sLORETA EEG Imaging
We recently had the opportunity to work with Evan Pantazi and his associates, demonstrating the art of Kyusho, which is a combined martial art and healing modality.  Our friend Dr. Diane Stoler arranged this opportunity in conjunction with a documentary being filmed on this topic.  We all met in Bedford in August, and performed some tests to see what EEG correlates might appear when Kyusho is being practiced.
This shows Evan and Gary Rook preparing for the demonstrations.  The similarity in the EEG's is very remarkable, and they almost look like the same person.  Frontal low-frequency energy is prominent, with typical alpha and a slight frontal alpha abundance, plus frontal bilateral energy also appearing in high beta and gamma.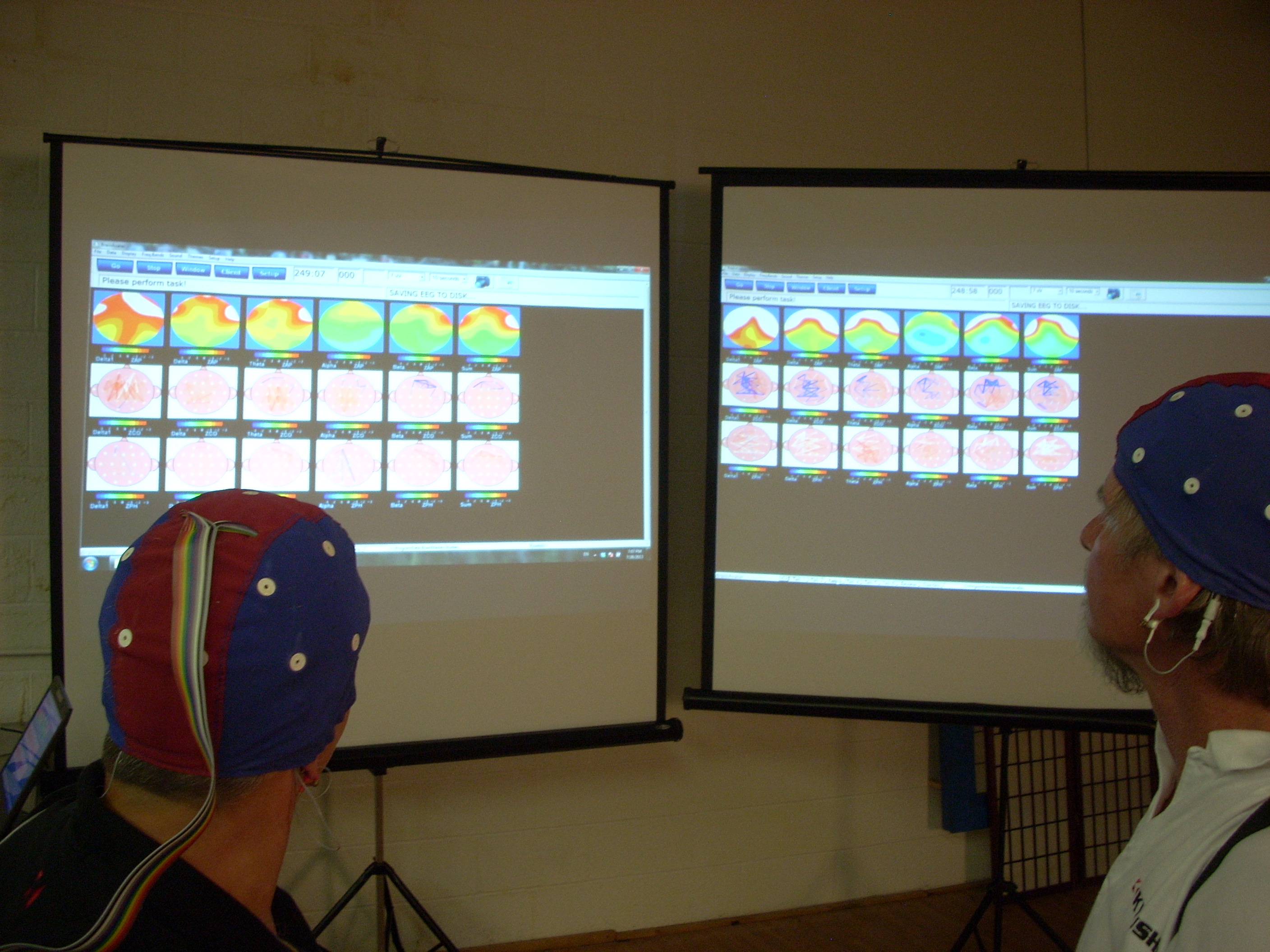 This shows Evan and Gary's brain activity during the Kyusho energy transfer procedure.  These are Z-Score sLORETA images in the gamma (35-45) band.  It is interesting that both participants have abundant gamma symmetrically in the frontal areas, and extending posteriorly all the way to the sensorimotor strip area.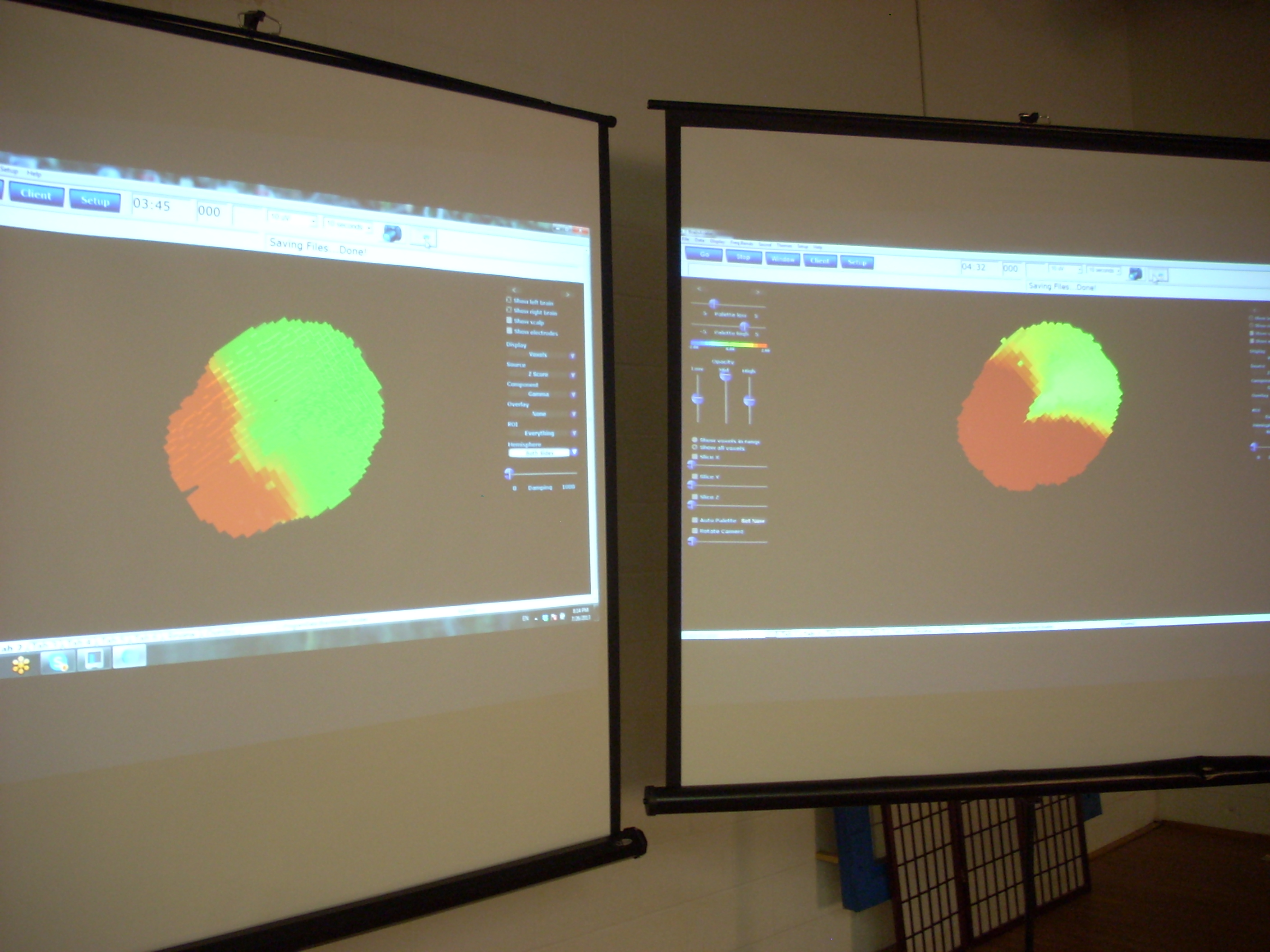 The following shows the sLORETA Z-Score images produced during the healing phase of the demonstration.  These are 3-D Z-Score images using the sLORETA projector.  It is interesting that the "sender" exhibits abundant theta arising from the posterior cingulate region, as well as the left dorsolateral frontal lobes, while the "receiver" shows theta activity predominantly at the right dorsolateral frontal areas.  This may suggest a type of "matching" process, in which the two participants are in complementary states, so that the transfer can occur in a directional fashion.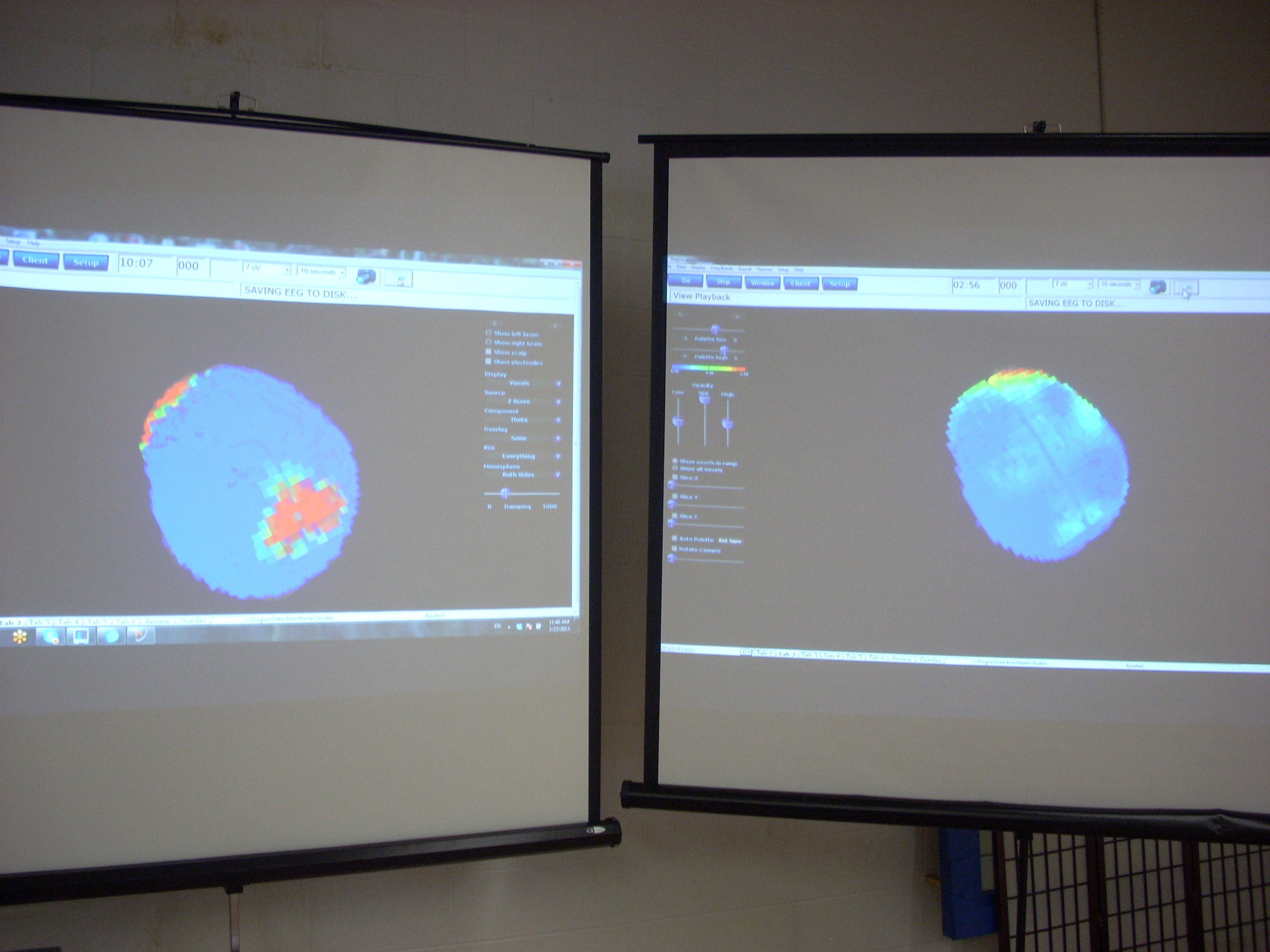 For additional information regarding Kyusho, see:  http://www.kyusho.com/
Information and videos from Evan Pantazi can be found at:  http://www.kyusho.com/products/evan-pantazi/
Dr. Diane Stoler's web site is:  http://www.drdiane.com/