BrainMaster Application Description – E-NeuroMarketing
Description
This application provides a hardware/software platform that can be used to develop assessments, surveys, or studies that evaluate participants' emotional responses to specific material such as films, slide presentations, or other type of images or media, provided either singularly, or in a sequence. It is a useful starting point for research that involves understanding individual responses to presented information, for use in psychology, counseling, human factors, marketing, or related needs. This system includes a 4-channel EEG system with an easy-to-use headband, plus computer software that allows users to acquire EEG data, process it online as well as for postprocessing, and generate summaries and reports. This makes it possible to assess marketing material.  We refer to this as "E-Neuromarketing" because it focuses on emotional responses as the key to understanding user reactions and preferences.
By providing 4 channels of frontal EEG, it allows users to reliably measure the degree of asymmetry in the frontal lobes, which is a useful indicator of an individual's emotional response to specific items. Optional monitoring modalities such as temperature, heart-rate, and heart-rate variability (HRV) are also available integrated with this system. Relevant information may be viewed, heard, or recalled. Depending on how information is presented and the results interpreted, this system can be used to assess either the individual, in terms of his or her response patterns and tendencies to particular material, or could be used to assess the material, as in studies of marketing, advertising, or other commercially or culturally relevant purposes.
Brain activity and asymmetry can be recorded and assessed in any of up to 15 different frequency bands. For this application, the gamma rhythm (35-45 Hz) is useful because it is an indicator of activation and is relatively easy to measure, and is affected less by eye activity than lower-frequency rhythms. The system provides real-time processing of many EEG parameters, and assessments of frontal asymmetry in particular. The system also includes a Live sLORETA Projector (sLLP) that provides an instantaneous calculation of the activity internal to the frontal lobes, using Stantardized Low-Resolution Electromagnetic Tomography (sLORETA). A reference database is not required, because each participant provides his or her own reference, in the form of the left and right frontal lobe activity. By comparing the two sides of the brain in this manner, a rapid and useful assessment of mood and emotional reaction can be recorded.
Components:
Atlantis I 4-channel EEG (4 channels EEG, plus 2 optional modalities) or Discovery 24-channel EEG
2-channel Frontal Headband
4-channel Input Cable
User Event Input Buttons with Cable
BrainAvatar 4.0 Software
Live sLORETA Projector (sLLP)
Session Wizard
Neuromarketing protocol design files
(Optional) Temperature and/or Heart-Rate/HRV monitoring
(Optional) EPrime and EPrime cable can be used for timing and presenting stimuli.
Example
Target Training International (Scottsdale, Arizona) has used this platform with a full 19-channel EEG using the BrainMaster Discovery, to produce a unique system for "ipsative assessment." When combined with specific questionnaires and an operational procedure that also includes special data processing methods added to the system, a patented product was created for use in assessing client responses to prepared words. This system was also applied to assessing individual responses to different languages.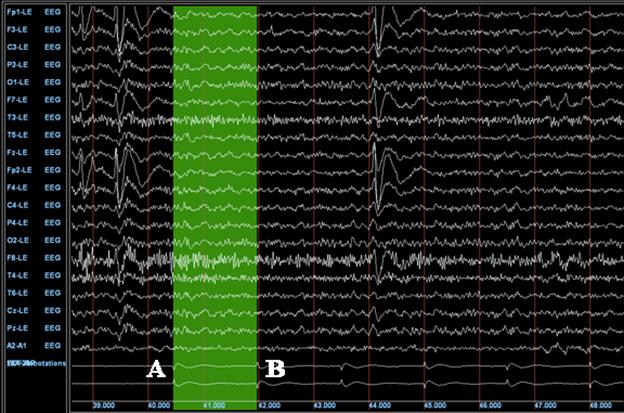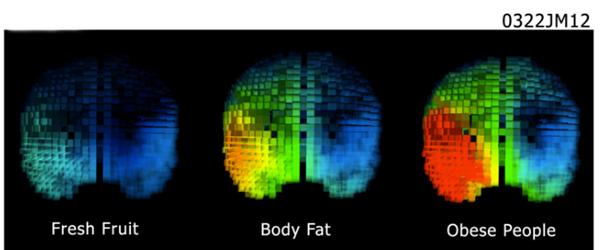 References
Bonnstetter, R., & Collura, T., Hebets, D., & Bonnstetter, B.J. (2012) Uncovering the belief behind the action. Neuroconnections, Winter, 2012., 20-23.
Bonnstetter, R., Collura, T.F., Bonnstetter, B.J., and Hebets, D. (2012) Trait & state-based depression indicators measured using sLORETA imaging & quantification. Presented at the 2012 meeting of the International Pharmaco-EEG Group (IPEG), New York, New York, November, 2012.
Davidson, R.J. & Begley, S. (2012) The Emotional Life of Your Brain. New York: Hudson Street Press
Pascual-Marqui, R.D. (2002). Standardized low resolution brain electromagnetic tomography (sLORETA): technical details. Methods & Findings in Experimental & Clinical Pharmacology 2002, 24D:5-12.
Stahl, C. & Collura, T.F. (2012) Effectiveness of a mini Live sLORETA Projection (mLLP) Technique for screening EEG's for power asymmetries. Neuroconnections, Spring, 2013.