The attached designs are by Dr. Ron Swatzyna of the Tarnow Center.  They combine EEG with peripheral feedback.  They were demonstrated during the 2010 ISNR workshop and the 2010 AAPB workshop.  Dr. Collura's power point presentation is also attached.
The newest, OMNI, was developed during the ISBR workshop and combines the following all on an Atlantis 2×2:
EEG + Alpha training + Respiration + Heart Rate + Slow Cortical Potential + Z Scores.
It shows the relationship between the breathing cycle and the alpha cycle, while watching DC/SCP and Z Scores.  It is to be used eyes closed during breathing and HRV practice.
The feedback includes:
High breathing sound with inhalation when respiration is expanding and heart rate is rising.
Low breathing sound with exhale when respiration is contracting and heart rate is falling.
Tone when alpha is being produced.
Visual indication of EEG and alpha wave.
Visual indication of Slow Cortical Potential.
Visual display of live Z Scores
It is easy to add or modify sound feedback or add multimedia or Flash games, etc. to this design.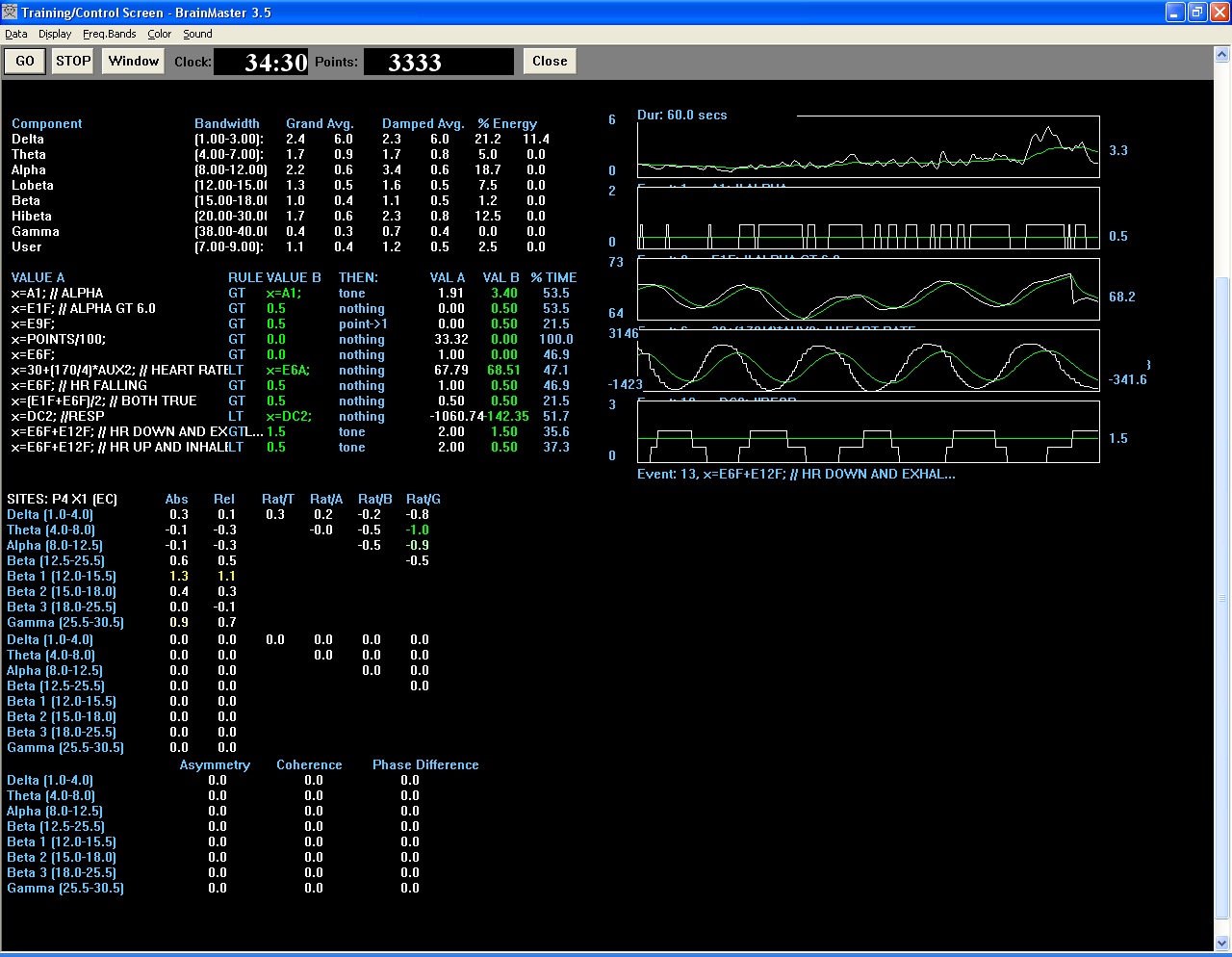 isnr_2010_new_omni_protocol(1)