The Discovery 24E is a 24-channel EEG and DC amplifier that is an evolution of the technology used in the 2E and 2EA (Atlantis) series of EEG biofeedback devices.  It will be available for field testing in the Fall of 2008.  It is fully compatible with QEEG systems such as NeuroGuide, Loreta, SKIL, and WinEEG, and incorporates BrainMaster training capabilities including amplitude and connectivity training, including Live Z-Score training.
The Discovery 24E is currently entering field testing.
Device details are in the Related artlcles.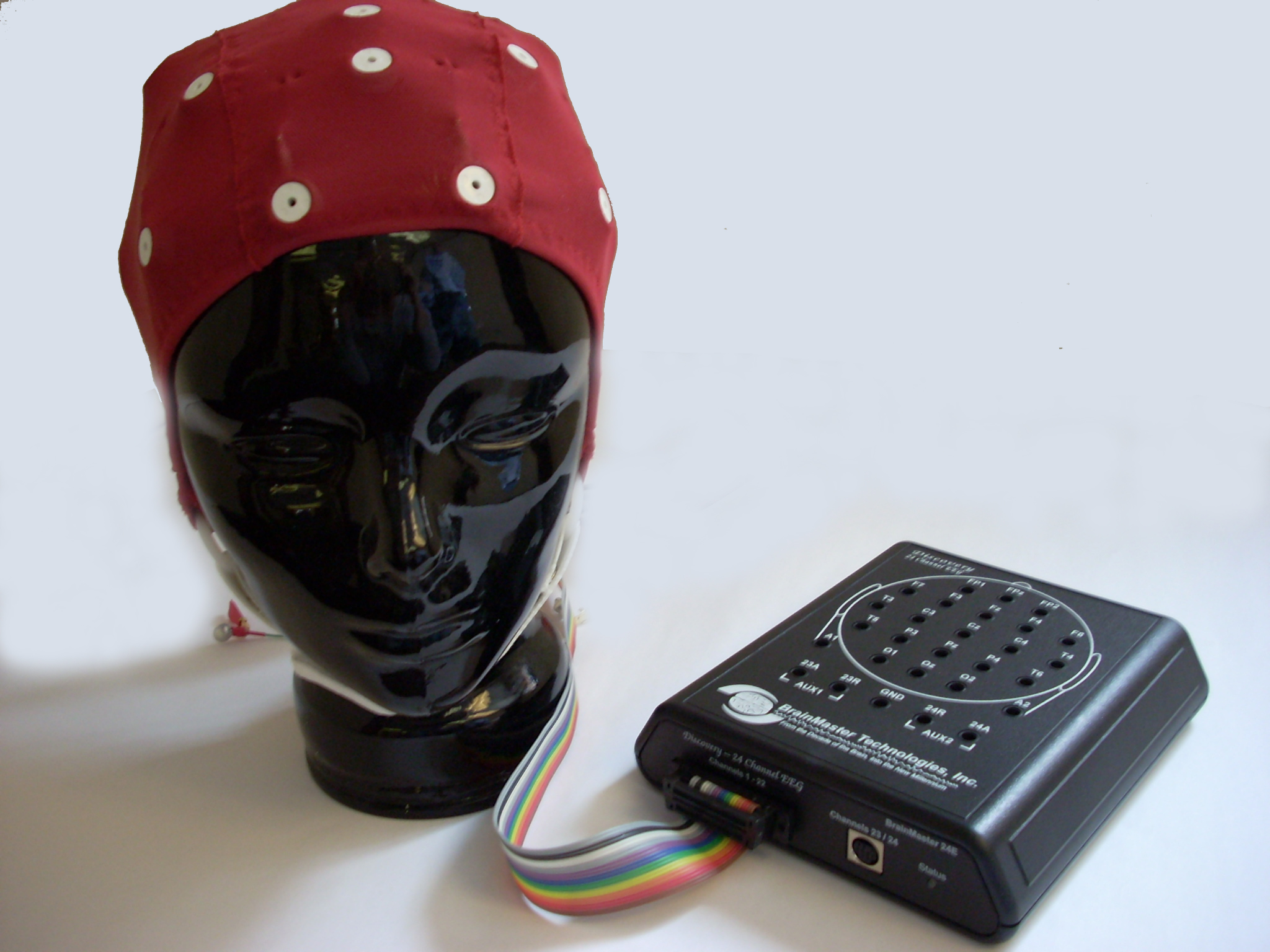 The following is an example of the live screen using the Discovery 1.0 software: